The 2009 Tony's Tavern lacrosse team season begins the season going in a new direction as part of the GCLA Independent Teams along with long time opponent Houston Metro. They will look to face fierce opposition as they play old rivals and new teams in the ever expanding base of teams in the Texas landscape. Veterans and first year guys will have to come together as one of the most talented teams Tony's Tavern has seen to continue the winning tradition.

Tony's opens the 2009 with an away game against Bayou City (1/24) in the first of 11 regular-season games. Other non-area match-ups include a March 7th game down in Corpus Christi as well as contests against Beaumont and Lumberton The team is still looking to add one more trip to play some other non-conference opponents in the DFW area. Tony's Tavern looks to have a great season as the team builds on their experience from last years as well as the support from their fans.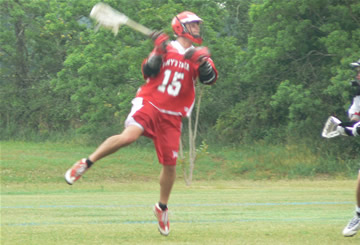 Tony's Tavern 2009 men's lacrosse, position by position ...

MIDFIELD

Middies Returning –Matt Shearer (21-3-24), Reid Singleton (15-4-19), Ben Powell (12-0-12), Dexter Spriggs (8-3-11), Tim Glass (7-2-9), Matt Ippolito (7-1-8), Brandon Stowe (6-2-8), Kyle Nelms (3-0-3), Brian Dufour (2-0-2), Jacque Passino (2-0-2), Blake Stoker (0-1-1). Middies lost – Justin Hill, John Mitchell. Injured – Jimmy Constable. Newcomers –Brendan Reed, Brad Hickenlooper.

Outlook - The main core of the midfield unit returns adding some veterans returning to the team and a new face to add extra depth, Tony's Tavern will have arguably its best midfield unit ever. It starts with face-offs through Singleton, Reed, and Stowe. This trio will look to get Tony's off and running every face-off this year and improve on their face-off wins from 2008.
Matt Shearer will look to continue his leadership on the field as well as his big game scoring ability as he finished 1st among middies in points with 24. Reid Singleton joined the team with a bang tallying 19 points and immediately making an impact with great cuts and finding open spaces for easy shots. Along with his great face offs he earned Newcomer of the year in 2008 and will look to take a bigger role on the team with his all around game in 2009. Ben Powell joined the team in 2008 after playing at Arizona. He made a big impact in the team's midfield with 3 goals against Dallas and will continue to score on tough shots in 2009. Dexter Spriggs returns to the team contributing to the midfield at both ends of the field. His knowledge of the game and offensive skills will once again be an asset to the team. Tim Glass continued his great all around play especially in transition and wing play. Glass was an unsung hero with his great defense and clearing ability due to his great speed. Glass received the 2008 Heart Award for this team first attitude and sacrifices for the good of the team. Matt Ippolito joined the team later in the season after playing at Yale. Ippolito brings his great defense and clearing ability back to the team in 2009. He will look to be a lock down defender as well as put some goals in the back of the net during the 2009 campaign. Brandon Stowe stepped up big all year long with his face-offs and at times was the only face-off guy. Stowe also, found the cage and picked up a few assists along the way. He continues to be a team die hard and dedication is shown in being at every game. Kyle Nelms is another great team player that hardly misses a game and brings his lock down defense back to Tony's in 2009. Nelms has been a great defender for the team and stepped up big on the offensive end scoring big goals vs. Dallas to secure the victory. Brian Dufour was a great asset to the team playing middie and filling in at attack a few times. Brian's understanding of the offense should net him more assists and goals in 2009. Jacque Passino returned to the team in 2008 after finishing up his degree at Ole Miss, he will bring his athleticism and all around game back to the team in 2009. Blake Stoker continued his team first play and helped on offense and defense. Newcomers and Returning Veterans: Jimmy Constable looks to return from injury and become a cornerstone of the midfield again in 2009. Also, returning after finishing up at SFA is Mikey Issacson who will give the team a great face-off guy and all-around middie. Issacson will help get all the ground balls to start fast breaks. Joining the team in 2009 is Brendan Reed from UNLV. He will give the team another weapon at the midfield and through his hustle and knowledge of the game will be another asset to a talented midfield unit. Brad Hickenlooper comes to Tony's from Utah State where he played his college ball. He looks to add another good defensive middie to the mix to help improve the team's midfield defense. Tony's Tavern has a great midfield unit with lots of talent and depth which they will need to take full advantage of as they face an 11 game schedule in 2009.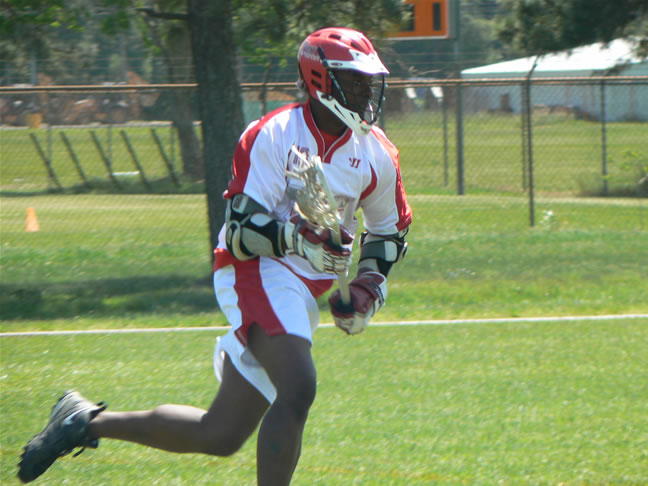 LONGSTICK MIDFIELD

Returning – none. Lost – none. Newcomers – Bryan Just.

Outlook – Bryan Just comes to Tony's Tavern at the long stick midfield position. He has the ability to create transition along with the ability to neutralize a team's top scoring midfielder. Just comes with a wealth of knowledge and experience that he gained while playing at Texas A&M. His speed will help Tony's on the wings during face-offs.
FACE-OFF

Returning – Issacson, Singleton, Stowe. Lost – none. Newcomers – Brendan Reed.

Outlook – The combination of Singleton and Stowe last year helped Tony's Tavern continue fast starts and season long domination at the face-off X. They will both return to bring a combination of power and technique. Face-offs will be a key this year as Tony's Tavern looks to add some non-league games. Joining the group will be 1 new and 1 old face. Brendan Reed will bring his skills from UNLV to the face-off X for the team in 2009. Also, rejoining the team will be Issacson for his 3rd tour of duty with the team. Both should be able to add speed on the face-offs and start fast breaks to help Tony's get out to big leads early on.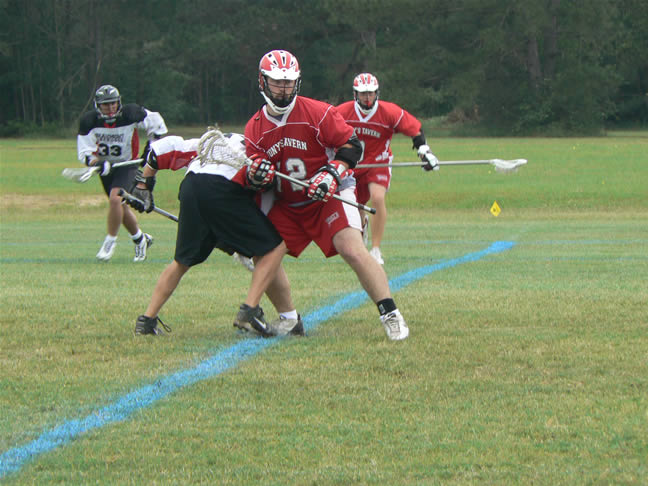 DEFENSE

Returning – Nathan Daniels (1-2-3), Brad Cook (0-1-1). Lost – Mike Dufour, Colin Gittings. Newcomers – Andy Krebs & Josh Long.

Outlook – Tony's Tavern returns the bulk of their defense led by Nathan Daniels, and Brad Cook. Daniels will lead the way with great position defense, checks and the ability to clear the ball with his legs. Cook will continue to throw precise take away checks, get loose balls and keep the crease clear in front of Kozarsky and Markeloff. Joining this highly talented defensive unit are 2 standouts, Andrew Krebs and Josh Long. This looks to be the best and most talented defensive unit that Tony's has had.
Daniels continues as a great position defender who also has stealth take away checks and great clearing ability. Daniels has been a stand out defender for the team and will continue to take on the on all challengers from the offense. Daniels will continue to be a leader on the defensive end of the field in 2009. Cook had another great year due to his great defense and shutdown ability that he exhibits every game. Cook continues to show the skills that made him a good player at Georgetown with his clearing ability and great field vision. Andy Krebs joins the team from Colorado College. He has proven his ability immediately during indoor lacrosse and fall tourneys. Krebs brings solid position defense and clearing ability to a talented defensive unit. His drive to fight for ground balls will contribute to Tony's Tavern return to get out and fast break style. Josh Long will bring to Tony's Tavern his skilled position defense and take away checks that he used while at Goucher. Long will give the defense another weapon against all opposing offenses. Cook, Daniels, Krebs and Long are expected to all start and make a major impact for the defensive unit this spring. This looks to be the most talented unit the team has had.

GOALIE

Returning – Rene Kozarsky (69 saves, 7 GAA, .56 save %), Eric Markeloff (10 saves, 1 GAA, .75 save %). Lost – none. Injured – Mike Shearer (44 saves, 23 GAA, 66 save %)
Outlook – Rene Kozarsky will return in cage in 2009 as the starting goalie and quarterback of the defense. His clearing ability will help Tony's Tavern continue to dominate between the pipes along with a great transition game. He will look to anchor the defense that posted 3 shutouts in 2008 and killed 70% of the man-down opportunities. Eric Markeloff will have return to the team as the 2nd goalie spot starter. Markeloff saved 75% of the shots he faced in 2008 and will look maintain that in 2009. Markeloff had another stellar season as the team's indoor goalie.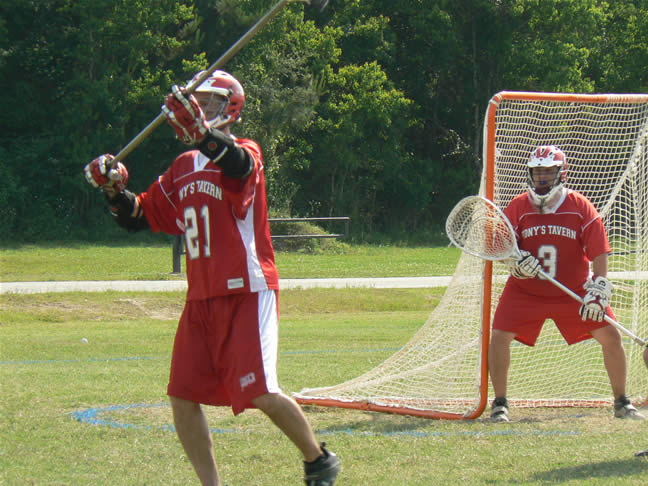 ATTACK

Starters returning – Bobby Jee (22-22-44), Tim Loveless (13-15-28), Jeff Mazzolini (12-15-27), Colin Linggo (7-2-9). Lost – None. Newcomers – John Dolny, Jay Spatafora

Outlook – The attack comes back for another year. In 2008 they were very well balanced as a unit with Bobby Jee leading the way in scoring with 22 goals, Mazzolini and Loveless both tallying 15 assists, along with contributions from goalie/ Kozarsky and Linggo. Loveless and Mazzolini combined to become a powerful feeding duo with 30 combined assists. Mazzolini continued to contribute his balanced attack tallying 27 pts while missing games due to injury in 2008. Loveless moved from midfield to his more natural attack position during the year and earned Offensive MVP in 2008 for his 26 pts most coming in big games. Kozarsky will look to play goalie full-time in 2009, but did reach the 200 career pt. mark in 2008. Linggo will return as a dodger from the attack unit as he tallied 9 pts in '08. Jee will look to come back with another strong offensive year as he led Tony's Tavern in goals, assists and total points in 2008. Jee looks to help the unit mesh with the Veterans and newcomers. Jee reached at milestone as he too reached the 200 pt mark for his career.
Tony's Tavern is adding 2 standout attackmen to their talented squad in John Dolny and Jay Spatafora. Dolny comes from Stevens Institute where he was a 2008 Academic All Conference and scored over 200 career points in college. Dolny will bring great field vision and accurate shooting to a talented offense. He will probably split time at attack and midfield due to his versatility, Jay Spatafora comes to the team in 2009 after a stops along the way on U-19 Team USA, Nassau CC and Arizona. Spatafora is an extremely talented player that plays great team ball with excellent passes and accurate shots.
The 2009 season looks to be one where the unit learns from past experiences and adds some new blood to make the attack unit stronger and among the best in the league.